Now this is exciting.
Tonight Sheed of Bust A Bucket has agreed to come by the Fanatic Penthouse during tonight's live blog and share in some libations and lively conversation about everything Knicks and Blazers.  If you don't know, Bust A Bucket is one of the best b-ball blogs on the Bloguin network and beyond. They are our kinds of people — original, inquisitive and provocative.  To get in the right frame of mind (surely a tough task for a Blazer fan just having lost Greg Oden to a devastating knee injury) for tonight's game, Sheed and I decided to ask each other five questions about our respective teams.  You can view my answers to his questions by paying them a visit at Q and A With a Knicks Blog.   My Q and A for Sheed follows:
LIVES: The big news, of course, is the surgically repaired busted knee cap of the big man, Greg Oden. Do you think that Oden will ever reach the potential we saw in him at the draft or is he now to be marked a bust?
SHEED: It's always been about potential for Greg. For years he's dealt with injuries and shown flashes of brilliance which had teams salivating on draft day 2007. A 7-footer with extreme athleticism and major upside, he was slated to be the next great big man.
If a player can be called a bust for injuries, then so be it. But for me, a bust is someone who physically underperforms when healthy. I have no doubts that Greg can be a monster contributor if he can stay healthy and I will probably never call him a bust, only unlucky. It's still very early in his career, and even though things are leading to a devastating conclusion, he may come back next year stronger than ever and put together a years of great basketball. I will always believe in 52.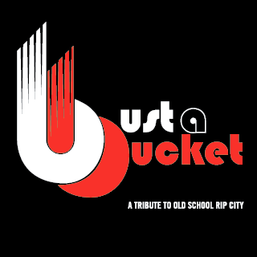 LIVES: This past summer you picked up an excellent point guard in Andre Miller but he is not starting. Instead Nate has Steve Blake leading the charge.  Do you think this is a mistake and will Andre ever fit in?
SHEED: I have always been a huge Andre Miller fan, and when I found out we'd be getting him, I was very excited. I saw the signing as a great bargain and an opportunity for Portland to add a legit passing point guard who could create more shots for this talented young Blazer team.
Unfortunately there have been issues that I didn't expect. Andre Wasn't immediately given a starting job because Brandon Roy works better with Steve Blake. It has become clear that Roy and Miller don't work tremendously well together, due to the fact that both need the basketball. But this is a team game so why can't we make this work? Andre Miller is clearly the better point guard and by the time playoffs come(cross fingers), the right point guard will be starting and playing max minutes.
LIVES: There were rumors that the Blazers were interested in both of our agents, David Lee and Nate Robinson, this past summer.  Would you guys like to take either or both of them and how would Lee fare playing behind LaMarcus Aldridge?
SHEED: I was never really interested in Nate Robinson, and I don't think the team was either. He just didn't fit the situation at all in my opinion.
David Lee however, now he's an intriguing player. I've loved his game for New York and thought we would have to find a way to play him here if he was acquired. I would suspect he'd be a sixth man type, someone coming off the bench, crashing the boards and just wreaking havoc in the paint for the opposition. Imagine if we had him right now? With all the injuries, we could really use his presence at center.
LIVES: Are your hopes of winning a championship soon, set back and what do you need to get back on track?
SHEED: The championship aspirations would have really stepped up next year had things gone more smoothly this season. I figured we'd be somewhat of a long shot for the West Conference Finals this season and next year would be the real push. A lot of that hinges on Greg Oden. We need him to succeed at a championship level. With his injury, and the uncertainty that comes with another injury to our franchise big man, it's tough to tell when, or if, Portland will make a real push any time soon. I won't say no, but Greg Oden is my key to a championship. Hopefully he can get healthy next season and these negative discussions will fade away.
LIVES: Bust a Bucket is one of my absolute favorite websites.  The design is sharp, your photoshop work is compelling and the content is sweet.  Tell us newbies at Knicks Fanatics how you do it or just the main secret to your excellence.  How can we be like you when we grow up without waiting on the Knicks to be a consistently competitive team?
SHEED: Blogging has been a great experience for myself and the guys who help me out with the site. We came into this "experiment" last year knowing very little about the intense Blazer blogosphere and the coverage Portland has throughout the new media.
It was a big deal for us to come in with original thoughts and ideas, packed with talented people who are well versed in other aspects of covering the Blazers. Blogging is more than just writing stories, to me it is an all encompassing entity that needs to be marketed, shared, and completely committed to by the bloggers involved. We had a great base of knowledge on the Blazers and a passion for the team that's been alive for years. We just took everything we've learned throughout the years in college, at work, and turned that into a website. Simple enough I guess.
Another important aspect of this whole thing is the excellent competition. There are so many great Blazer blogs and I think the competition breeds motivation. All of these websites are in a friendly competition to bring Blazer coverage to the masses. We are just trying to find our niche, be original, and bring something different to the table.