Wow. The time for end-of-year top 10 lists and New Year's resolutions has snuck up on us again as another year ends.

For many of us this is a time of reflection about the year that has passed and preparation for the year(s) ahead.  Usually, when we look back at ourselves plowing through the last 350 plus days, we see room for improvement in how we treat others, ourselves and the world we live in.  However, some of us look in the mirror and ignore our own faults, while giddily focusing on those of our friends and relatives  We accept our faults as a quirky part of our uniqueness, rightly imposable upon others. Or we ignore those defects simply because we don't want to face the possibility of failing if we try to change.
Others of us want to improve, so we make resolutions as promises of transformation for the better during the next year.  Admittedly, most of our plans lack foundations for success because the timetable, support system, accountability and commitment are omni-absent.   But, we must start somewhere and recognizing issues and distilling them into New Year's resolutions can be considered the beginning of recovery, even if we start from the same point every year for the rest of our lives.
This is where Knicks Fanatics comes in at the end of your 2009.  Our goal is always to serve and as a gift to our readers we are going to help you get your resolutions together. We have identified the top 10 resolutions of common people and since there is nothing common about you, we have modified, reshaped and recast them for you, the thinking sports fan. With help from the great NBA writers in the Bloguin network, we could not think of a better vehicle than our second NBA-A-Thon, a carnival of some of the best work in the blogosphere. With a nod to Don at With Malice, who started us off with  NBA-A-Thon #1, we present NBA-A-THON #2 and hope that all your wishes and resolutions come true in 2010, except those that have LeBron James punking the New York Knicks.
HELP Others YOUR GENERAL MANAGER,
by convincing him (no hers?) that a stud's off-court issues should not outweigh on-court production unless your team earns a nickname like the Jail-blazers or Toronto Crappers (note: Starbury, formerly of the team maligned as the Knickerslackers, stopped being a stud a millennium ago). Is there any better example of how this resolution can work beneficially than the Lakers' relationship with Ron Artest? According to Don of With Malice, the Artest Experiment? is a success since LA is the perfect forum outside the Forum for Ron Ron's bizarre play-dates with the media.

SPEND MORE TIME with family and friends COLLABORATING AND SCREWING AROUND WITH YOUR BLOG BUDS

Mookie, who is always ahead of the curve, at A Stern Warning joins with basketball writer Daniel Eade to drop some joint knowledge and insight on readers about the first quarter's award frontrunners in  NBA Awards, 20 Games In. Blogiun's Hoops Head North crew takes collaboration to a new level in the 4th edition of their hilariously informative video blog — Video Blog 4: HoopHeadsNorth.com & HipHoopJunkies.com (December 10, 2009). This is a great example of how teamwork can make a boring team look interesting.
Find A Better Job DO A BETTER JOB COMPLAINING ABOUT THE JOB SOMEONE ELSE IS DOING

In Backseat Driver Jeff Fox, of Hoops Manifesto, eloquently warns us that Coach Stan Van Gundy's defense of Rashard Lewis' indefensible refusal to enter the game when called signals the beginning of the end for the coach. The Agreement at True Blue Jazz provides an exemplary example of how to complain about a job poorly done when he points out that because of the NBA and fans All-Star Voting is a Joke.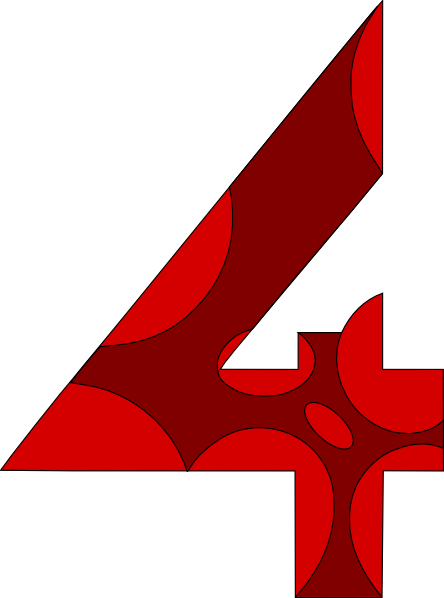 .. Get Out Of Debt STICK TO A BUDGET

Being in debt is a natural state in the NBA. Who in the hell wants to get out of debt when your team's record is consistently under .500 and watching the playoffs from a vacation spot is an annual affair?  What really needs to happen is that teams need to shop better and William Yoder at Agent Dagger has made it easy for GM's (paid and armchair varieties) to get it right with his late year shopping guide, Holiday Shopping: Best Bargains in the NBA.

Fit In Fitness REHAB FROM PHYSICAL AND EMOTIONAL INJURY
Face it, fans need more rehab than a group of drunk sex addicts waiting for treatment at a AAA office. This fact is best illustrated by Sheed, at Bust A Bucket, as he documents the recurring pain of Portland fans in Day After Reaction to Greg Oden's Injury. For a different, well thought-out perspective, Wendell Maxey, of Beyond the Beat, who also plays a doctor on his blog, advises us that Blazer fans should not be in rehab at this point because Oden's Knee Injury Could Have Been Avoided. Erik, of Points in the Paint, points out that some fans not only need to deal with real pain but also injury to their fantasies in Danny Granger Injury – Fantasy Impact.
. Learn Something New SPEND MORE TIME TRAPPED IN THE PAST

This is an important resolution for those who have not experienced a winning team in the last decade or those who root for teams with a richer history than present.  The TWolves Blog crew shows us how to achieve this resolution when Mike gives us a provocative and thoughtful look at "coulda, woulda and shoulda"  in his piece, Eight Minnesota Timberwolves "What Ifs?"
It appears that the 76er Fans also have backed up and parked in the past just in time for the new year.  Ricky at Sixers4Guidos is not happy about going "Backwards Towards The Future" but he still will  Welcome home Bubba Chuck !!
Quit Drinking PUT MORE "D" IN YOUR GAME

Usually this is a reference to  "DEFENSE" but it seems to work in other ways for Brendan at Stepien Rules as he riffs on "Donaghy, Dancing and Delonte."
Get Organized RETHINK YOUR RELATIONSHIP WITH ORGANIZED (& DIS-ORGANIZED) CRIME
In the latest edition of On the DL: Tim Donaghy's Book, Zach Harper of Talkhoops.net joins Dan Levy to discuss the incredibly incredible non-trial and
tribulations of Tim Donaghy, the central figure in Commissioner Stern's untested "Lone Ref Theory" of on-court, off-track betting.

Improve Your Education GO BACK TO OLD SCHOOL

Michael A. DeLeon of Project Spurs successfully takes us back to "Old School" when he unveils the Assembling Bruise Brothers 2.0 in which he compares the foursome of Duncan, McDyess, Ratliff and Blair to the sextet of imposing big men on the Spurs' early 1980s team under Stan Albeck.  The Nickel Steak, at The Puns Are Starting To Bore Me, makes his case for returning to old school basketball (before players became actors) as he educates us about the Physics of Flopping.
Enjoy Life More DON'T TAKE YOURSELF SO DAMN SERIOUSLY

In reading Gullible's Travels: The Koolaid Is Really A Special Blend Of Coffee by Lives (yeah, yeah, that's me), one might think I take the small things and small people much too seriously in this pimped-up version of a link and video dump.  But once you get by the lengthy introductory back story about my serious search for the "Gullible Fanatic," you'll find the content to be quite a funny, self-effacing way to end the old year and bring in the new.

BONUS: At Knicks Fanatics we like to give you more than you bargained for, so here is one extra adjusted resolution for those in committed relationships with their eye on OPP (other people's players).

Find True Love HAVE MORE SEX WITH FEWER PEOPLE

As recent events have demonstrated — no, I am thinking about the injury to Greg Oden not the injury to Tiger Woods — the search for true love is overrated and overstated. As often as not it's best just to love (and pay) the one you're with and stop being with so many. Do you understand the concept of "diminishing returns?"  If not, now reference Tiger Woods.

1Finally, if those resolutions didn't quite help for the New Year, share your fave resolutions with us by commenting below.  Thanks for contributing to a great 2009 and have a very, very