Share
Tweet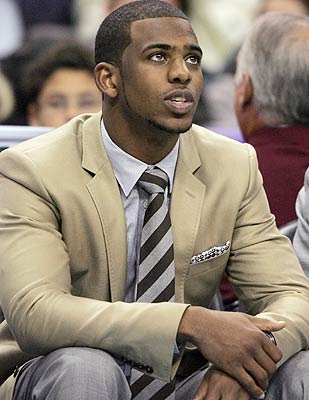 IT'S LOOKING GOOD THIS YEAR!
According to our old friend Ken Berger:  Paul Wants Trade to Magic, Lakers, Knicks!
(Chris) Paul, in fact, has put into motion an aggressive exit strategy that will accelerate in the coming weeks, and his clear intention is to be traded before the start of the 2010-11 season, a person with direct knowledge of his plans told CBSSports.com Wednesday.
"He wants out," said the person, who has been briefed on Paul's strategy but spoke on condition of anonymity because he was not authorized to discuss it publicly. "He wants to play with another superstar. He wants to follow LeBron's model of teaming up with other great players."
Paul's list of preferred destinations consists of the Knicks, Magic and Lakers, and members of his inner circle already have sent word to the Hornets of his desire to be traded to one of those teams, sources say.
My question to all Fanatics…. please blog hell bent on how we make this happen?
Share
Tweet