We are pleased to offer you another episode of Five Tough Questions About Somebody Else's Team.  This time we were fortunate to catch up with Kyle Weidie of
Truth About It.net – Washington Wizards Blog.
Truth About It hails from the ESPN TrueHoop Network and Kyle has been observing, commenting, lamenting and just plain "just bloggin" about the non-POTUS zaniness in D.C. all season long. Despite it all, he doesn't answer in bullet points and he sounds mighty calm, cool and collected as he shares with us how he believes the Wiz will dodge the bullet next year and return to respectability both on and off the court. Check him out here and at
http://www.truthaboutit.net/
.
Knicks Fanatics:
How would you evaluate your team's performance on and off the court relative to your expectations this season?

Kyle of Truth About It:

Hmmm …. How do I answer this one? Well, I predicted the Wizards to win more than 50 games and compete for home court advantage in the Eastern Conference playoffs. Obviously that failed, epically. But it didn't all start with Gilbert's guns. This team was performing very poorly from game four and on. Too many guys, mainly Caron Butler and Antawn Jamison, were too programmed to the Princeton offense, and weren't necessarily willing, especially Butler, to change their games to better suit Flip Saunders' system. So, just bad chemistry, aging players, egos, and too many contract year players caused the each Wizard to be on a different page in the book of attempting success.



Knicks Fanatics:

What are the two or three major issues which must be addressed in the off-season in order to substantially improve the team next year?
Kyle:

Point guard. The Wizards need one, at least one for the future because who knows if Arenas will be able to get the job done. Shaun Livingston has shown a lot of promise since joining the Wizards, so the team should do what it takes to retain him. John Wall or Evan Turner would be great, clearly.

Low-post scorer.
Andray Blatche has great skill, but he's also a little soft down low, especially on the glass. I'd love to have a dependable big man who can scorer and pass from the block, but doesn't every team? Point guard is a priority, but a dominant force would be nice to find in the future, whether it be through the draft or free-agency.

Patience.
Rebuild through the draft, use cap space wisely … whether that means saving some for next summer (2011) or using that space creatively in trades for assets, etc.
Knicks Fanatics

: Are you looking forward to the return of Gilbert Arenas even if he appears and sounds more mature?
Kyle:

Coming back from his knee injury and trying to get reacquainted to the NBA, Arenas numbers weren't that bad. He's shown the capability to be mature before, now he just needs to show the capability of not making epically horrible decisions. What I'm really concerned about is his ability to play point guard and create for others while balancing his offensive game. But yea, overall I'm cool with Arenas coming back … gotta sell tickets somehow, right?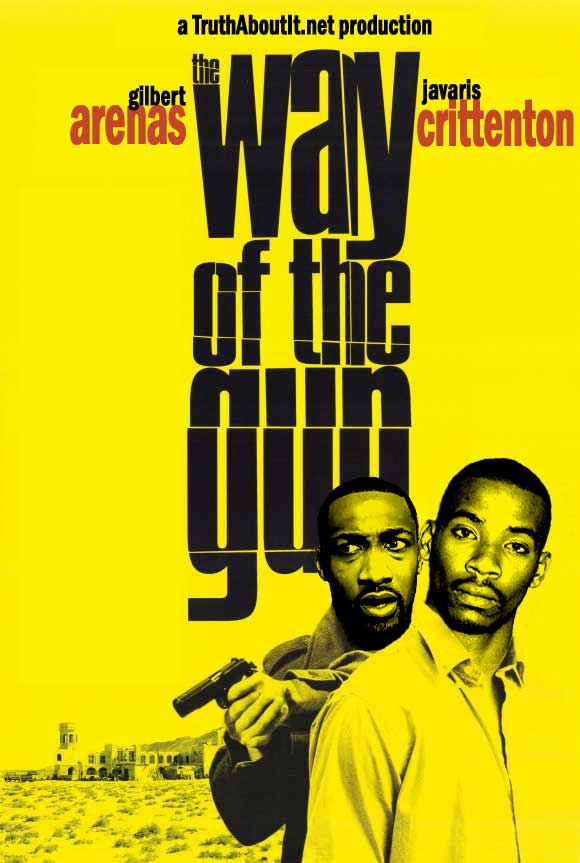 Knicks Fanatics

: Why did the Wiz get rid of the big guns in Jamison and Butler?


Kyle:

They were no longer fitting in and it was clear that their contracts were too expensive (along with their age, especially Jamison) to retain in hopes that they would be productive members of a rebuilding team. Team president Ernie Grunfeld, in the aftermath, often spoke of the team getting "stale" … and when something gets stale, it's time to get rid of it.


Knicks Fanatics: Who do you expect to win and lose the NBA Championship this year and why?



Kyle

: I still like the Lakers to win. And even though they will be beaten up in the West playoffs, I think they are a more complete team on both ends of the floor than either Cleveland or Orlando.