In an attempt to make up for the short term loss of Iman Shumpert, the Knicks have picked up point guard Jeremy Lin.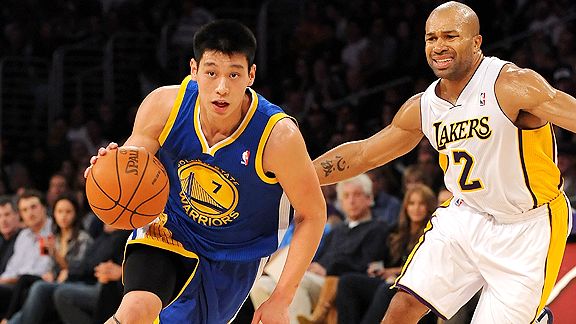 The Harvard grad, who showed he can definitely ball during the lockout this year, was released by both his hometown Warriors and the Houston Rockets this off-season.
For the time being, the Knicks can survive with Lin in the rotation until Iman returns, but in the long term he should strictly be in for depth. He had very little playing time in Golden State in his first season after going undrafted but from the little I've seen from him he is relatively fast and he can hit the three. A good comparison on the current roster would be with Toney Douglas, as they have a very similar skill set and body type.
Given a chance, there is a possibilty that Lin could be a solid NBA player but he hasn't really been valued early on. He had no scholarship offers out of high school and, again, went undrafted but this video definitely shows that there is something there: