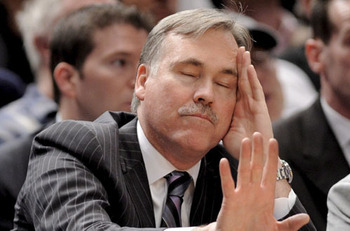 Please don't stroke out Mike! Quit while you are ahead of the GAME!
FROM LA HOTTIE…….
"
LAknickyHottie 7 pts
It is a known fact to me and all my fellow employees that DAntoni was acting irrational (yelling while having a phone conversation or need I say having a "diva moment"). YES!!! His actions screamed FIRE ME!! Put a fork in it…. it's done.
MY question is we get this unknown entity… perhaps Jimmy Boy… trying to crush this story from a Reliable KNICK SCOURCE! 
However..we get hotel workers and this guy "Jimmy Boy" is referring to third string house G?????"
NICE TRY JIMMY BOY