After the Knicks beat the Celtics in the first round of the playoffs…. no one will call it an Upset. Not a chance! They will say " The Celtics were in their twilight" with " they were finished the minute Kendrick Perkins was traded to the Thunder" ……. The younger "Big Three" got the best of the Older "Big Three." But no one will call it an Upset when the smoke clears. The New York Knicks are going to beat the Boston Celtics in the first round of the 2011 NBA Playoffs. Carmelo Anthony, Amare Stoudemire, and Chauncey Billups will get it done against Boston. All three are clutch players and will elevate their game to new heights against Boston. Defense? Yes we are mediocre
and we won't change overnight, so we have to bring the most potent offense Boston has ever seen. So far we have :
KG vs Stat…. Edge Boston for the first quarter then Stat takes the Next three. EDGE KNICKS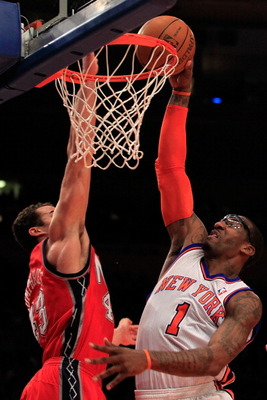 Billups vs Rondo.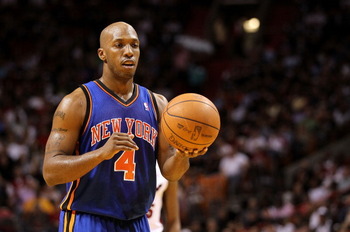 Billups is not going to buckle under the pressure and he is going to come through down the stretch time and time again while he can slack off Rondo
and make him jump shoot his horrific shot. Billups is a proven winner and nick named "Big Shot." Rondo is a winner with NO shot . EDGE KNICKS
MELO vs Pierce. Have you watched Pierce this year? He has no lift and almost falls over when he shoots. We will see "flashes" of his game, but flashes aren't enough
as Melo will most likely out-play him so bad… Pierce will join Rasheed Wallace next year rather than play for the Raptors, BIG EDGE KNICKS
THE BENCH….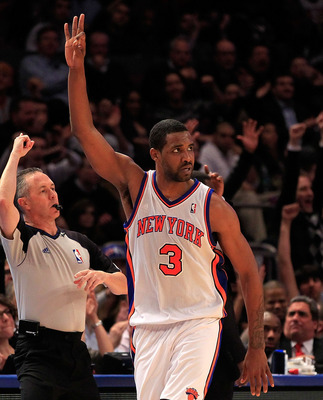 Shawne Williams often goes overlooked as an above average defender with rebounding ability, especially on the offensive end. He has the potential to go on scoring binges. At nearly 42 percent from beyond the arc, he is as lethal of a three-point shooter as there is. He is a hustle player and at 25 years old, can wear out some of the older Celtics. He may be the "Sleeper" of this series.
Toney Douglas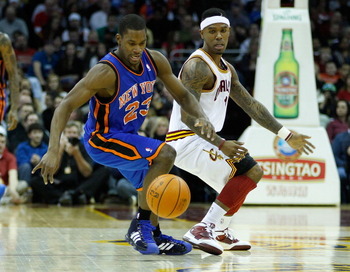 If TD has his three point stroke going this series along with taking charges and playing tough defense that he has shown he can do…. Boston is in for trouble.
BILL WALKER

Walker is only 23 and shows flashes of Star talent. If Walker can control his drives without getting an offensive foul, this guy can do some damage to his former team.
MY BIAS PREDICTION….. THE KNICKS 4-2………WHO DA THUNK IT?